Tickets.com Interview | Erie County Fair
Hamburg, NY Tickets.com, and Erie County Agricultural Society made history at the 181st Erie County Fair (Fair) in Western New York in the summer of 2021. For the first time ever, the 'Best 12 Days of Summer' admission tickets were sold exclusively online through MyProVenue™, the Tickets.com web application for digital tickets.
Under the cloud of the pandemic, the Fair had a compressed timeline for planning, marketing, and selling tickets to their GUSTO Grandstand events as well as fair admissions. Events and operations were pulled together in just over 80 days once state and county officials provided final approval and guidelines when normally the planning process would be a year in the making. That's 285 days less, for those of you doing the math.
Get the full story and your free copy of T.Magazine now.
See details below.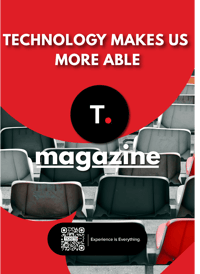 Get access to strategies, lessons learned, and technology news in ticketing from Tickets.com. Partnerships make us stronger. Technology makes us more able.
Alfred | Complete Access Control
Alfred | Janam XT3 | Access Control
ProVenue | Ticketing Platform
MyProVenue | Digital Tickets
About Registered Developer Program
FEVO | Certified Registered Developer
Logitix | Certified Registered Developer